Learn
101.
Life-Long Knowledge
Gathering and sharing first-hand knowledge is treated as an ongoing process between regenerative farms, Greenthumbs participants and local entrepreneurs. Cumulative action feeds the notion that doing well for our 'āina is indeed doing well for our community.

As
201.
Place Based Investigation
Moku systems define and ground the concept of land as living classroom for natural resource planning and design. Place-based experiences helps individuals and organizations express their ideas and actions needed to restore balance to our island communities.
Community
301.
Regenerative Principles
Understanding and dealing with climate is a team effort. Land developers have a unique opportunity to collaborate with agricultural and non-urban communities on climate resiliency plans while enlisting the professional competency of our future Greenthumbs leaders.
101.
Basic Challenges
Transforming the means and methods for climate smart agriculture starts with understanding local site conditions in the context of global influences such as air, water, and soil quality.
"To borrow a term from the corporate world — what we need is a "paradigm shift", a change of mindset."
Dr. Aurora Roldan
Smart AG+Connections
Island ecologies are central to bridging urban and non-urban agribusinesses. Tomorrow's leaders must learn to coordinate across many disciplines and communicate effectively with others from various socio-economic backgrounds. Team approaches have a better chance of solving challenging problems related to managing, operating, and protecting important agricultural lands as well as understanding impacts to their surroundings and urban neighbors.
201.
Indoor/Outdoor Learning Environments
Work cooperatively with a cluster of small farms, we provide natural resource capital for active research and serious play-learn scenarios. Greenthumbs programming targets K-12 educators wishing to develop creative pathways in agriculture through concepts of fairness and environmental justice serving the community of small regenerative farms. Project outcomes are limited only by imagination and thoughtful design.
"Play is the highest form of research."
Albert Einstein
301.
Connecting Knowledge
Hawaii has an obligation to seek more efficient use of our limited natural resources. Through culturally aware methods of guided learning, we model ecological landscapes based on field activities, participant input, behavior, and classroom study. Graphing other knowledge domains informs our mokunet development platform, allowing like-minded communities to strategize and implement place based solutions. Our intent is to provide land planners and developers incentives to understand then incorporate ecological parameters where planning and design takes into account (and evolve with) seasonal inputs and changes. This way, agricultural communities focus on daily, routine operations aligned with long-term land planning goals where treatment of important agricultural lands is an essential source for ecological services in our post industrial, ag-centric world.
mokunet Lahui...learn more!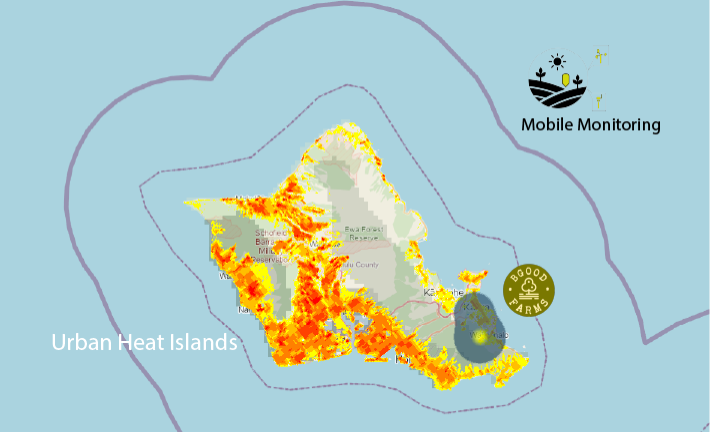 Relating to a climate sensitive future....
Our core educational position is to provide real world learning experiences between regenerative farmers and Greenthumb participants who exemplify a willingness to act on behalf of their local communities.