Learn
101. Life-Long Knowledge
On site assessment and sharing of knowledge is a first step in fostering relations with small farms and educators..

As
200. Place Based Study
Moku learning is principled on place-based "play and learn" environments fostering urban and rural relations for school and beyond.
Community
300. Regenerative Principles
Urban land developers have a unique opportunity to collaborate with agricultural communities on climate resiliency plans while enlisting the thoughts of our future Greenthumb leaders.
101.
Basic Challenges
Transforming the means and methods for climate smart agriculture starts with understanding local site conditions in the context of global influences such as air, water, and soil quality.
"To borrow a term from the corporate world — what we need is a "paradigm shift", a change of mindset."
Dr. Aurora Roldan
Future Farm Leaders
Today's farmers face daunting challenges requiring combined efforts from like communities and more. Tomorrow's farm leaders must learn to coordinate across many disciplines and communicate effectively with others from various socio-economic backgrounds. Peer to peer coordination across broad skillsets have a better chance of solving more challenging problems that expand on the why's and how's of agricultural landscapes relating to their importance to society.
Help educate and foster a new generation of knowledge leaders as we investigate new methods for smart agriculture through practical study. Action oriented learning targets K-12 educators who support and wish to develop creative ways to motivate and foster participation through concepts of fairness and environmental justice.
200.
Active Learning Environments
Smart agriculture dealing with climate provides the design basis for a "conceptual to-be-built" supply chain using real agricultural landscapes and urban "digital twins" . We work cooperatively with a cluster of small farms that provide natural capital for active research of zero waste methods that seek more efficient us of our natural resources. Outcomes are limited only by imagination and thoughtful design.
"Play is the highest form of research."
Albert Einstein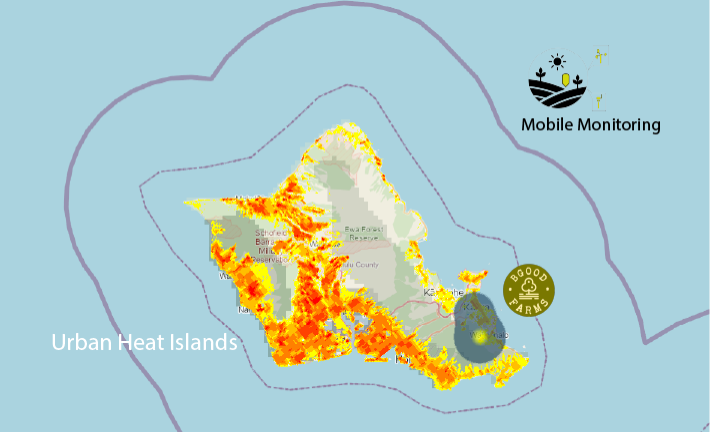 Farm Services Outreach
Close knit relations between regenerative farms and value added producers is core to smart agriculture and why education and public awareness are important to how we cumulatively investigate and analyze potential scope of diversified product development. Our educational position is creating and providing real world tools to active learners and Greenthumb participants to plan and build resiliency into current plant product development efforts.
300.
Connecting Knowledge
Organized as a geo-cultural graph, mokunet is host to mixed services for collaborative domains featuring plant product development from farm to community organized marketplaces. Smart agriculture dealing with climate provides the design basis for resilient supply chains that monitor and respond to site specific environmental conditions.
Arcgis App Development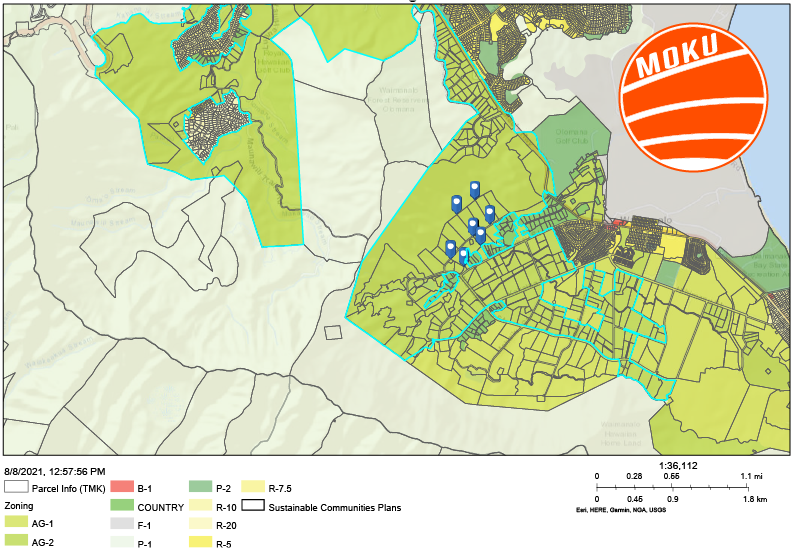 Innovation Lab
Plant product innovation focuses on small batch food process improvements and up-cycled use of agricultural residues such as plant and animal feed as well as packaging and other food-grade consumables.
Learner.Mokulab open source framework

Our development goal is creating supply chain resiliency through digital innovation across technical and farm oriented communities that leverage place, season, and up-cycling of agricultural resources and processes. Public education and awareness is encouraged and integrated throughout all phases of our programs. We believe in open source methods especially when outcomes affect how regenerate farms benefit from their work at the retail level.
Partner Relations
We are a forward thinking organization dependent on the growth of knowledge across many domain.